If you are a highly-trained expert, a creative thinker, very motivated person and looking for a place where your plan is truly valued and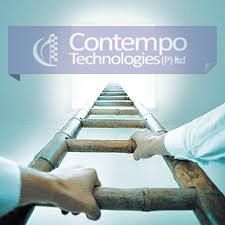 your input makes actual difference and then Contempo Technologies is a solution. Contempo Technologies is the company where you would become a member of innovative, intelligent and resourceful team, which would help put your ideas to work! Join us now and become an integral part of Web development world!
Here, you can get the opportunity to express yourself and this is the place where you can expose your knowledge widely. Your time and knowledge are priceless. Our company believes in enabling its employees to achieve their maximum potential through the creation of opportunities, growth, encouragement and support.

PHP Programmers
Contempo Technologies offers High Quality services in the field of Web Development, Ecommerce solutions, Oscommerce, Script Installations, Web Maintenance, Multimedia and Design Solutions to various clients all over the World.
Prerequisite
Bachelor or Master Degree in Computer Science
Adequate Knowledge in PHP, MYSQL, Java Script,Ajax, Jquery and Html
Should be able to work up in a exciting and start up environment
Should be Smart enough to overcome complex problems and doing things in a quick and faster way
Good verbal and Writing Skills

Web Designers
Customer satisfactions are fulfilled by providing a unique design of what they desire. Our main aim is your site's promotion. Be it a small or mid-size business, it always requires sharp minds to understand the requirements of regional markets and right brains to work just in accordance with your kind of market.
Prerequisite
Any Degree with certification in web designing
Should have good exposure in Dreamweaver, Photoshop, Corel Draw, Adobe Illustrator, and Paint Shop Pro as well as knowledge of Flash, XML-based web applications and programming languages

Seo Specialist
Contempo Technologies being the leading Seo Company in Chennai offer the best Seo services to their clients. Making your career with us will enable you to experience good seo skills with satisfying career.
Prerequisite
Bachelor degree with good exposure in computer and internet
Good Analytic and Copywritng Skills
Should communicate with the team properly and should be able to analyze the website properly
Fresher or Experience Required with Good verbal and written skills

Content Writer
Content is the king in Seo and If you are looking to excel your career as a talented web writer, then we can show you the right path. Contempo Technologies provide excellent content with flair and provide the right essence that is needed for SEO.
Prerequisite
Should have good command in English(both verbal and written)
Should be able to write creative content for various websites
Should have the ability to write with flow and should come up with the plan for new ideas
Fresher's or experience with a graduate in any degree
To start your career at Contempo Technologies, mail your resume to contemposeg@gmail.com or submit your resume