Advanced Link Building Package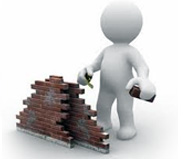 Our advanced link building strategies consist of the following features.
Build distinctive back links through directories
Search different search engines for each of your important keyword phrases and get a link from each page
Provide link searches and usurping competitor links. The main aim of this is to get links from many domains and pages so that you get link to your entire site
Article writing and submission
Anchor text and renting pages from power sites
Purchasing Online Advertising
Providing exact, relevant free Internet tools/services at your site, so that it can produce naturally built links
Mechanized link building programs
We as a search engine optimization provider stay factual to your objective and get links only form relevant sites so that you can a get a good return and preferred result. We do not do any spam link services and all our link building strategies are ethical and professional.


For more information, contact us at webmaster@contempotech.com or send a request for free link building Quotes.