Executing an ecommerce implementation project means maximum profit. Apart from giving a great speed to your transaction process it gives out a remarkable growth.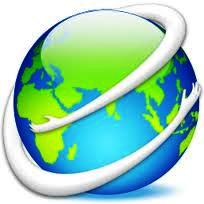 Removing the barrier of time and distance from your business it enables your customers to buy, sell or paves way to other transaction with few clicks. The best part is that, once you are done with the implementation process it just transforms your online store into revenue generating engine.

There are two distinct benefits in ecommerce implementation i.e. it reduces your business overheads and makes your marketplace larger. By this means, a two-sided benefit is attained i.e. one can save more and earn more.

For customers managing an online store, Contempo Technologies offers the service of ecommerce implementation. Our experienced and expert team will go an extra mile in implementing a custom-made high-quality ecommerce solution and we can meet any of your specialized requirement. Irrespective of the organization size we can meet your requirements.

Along with the implementation process, support services are also provided and it includes the following:
Database development
Data conversion etc

We also provide the services of web designing and development for those interested in revamping their site.

We deliver implementations that will meet your timelines, budget and scalability goals.

For more information on our Ecommerce Solutions, Contact us at webmaster@contempotech.com support desk.